Description
Camrock Pro Travel Mate 300 L Photo Backpack was created for travelers who can't part with their camera. Fashionable, sporty design, lightweight construction, durable materials and ergonomic harness system will provide the highest level of comfort during long mountain trips. You can easily pack a lot of equipment: camera, lenses, laptop, tripod, trekking poles, sleeping bag and change of clothes.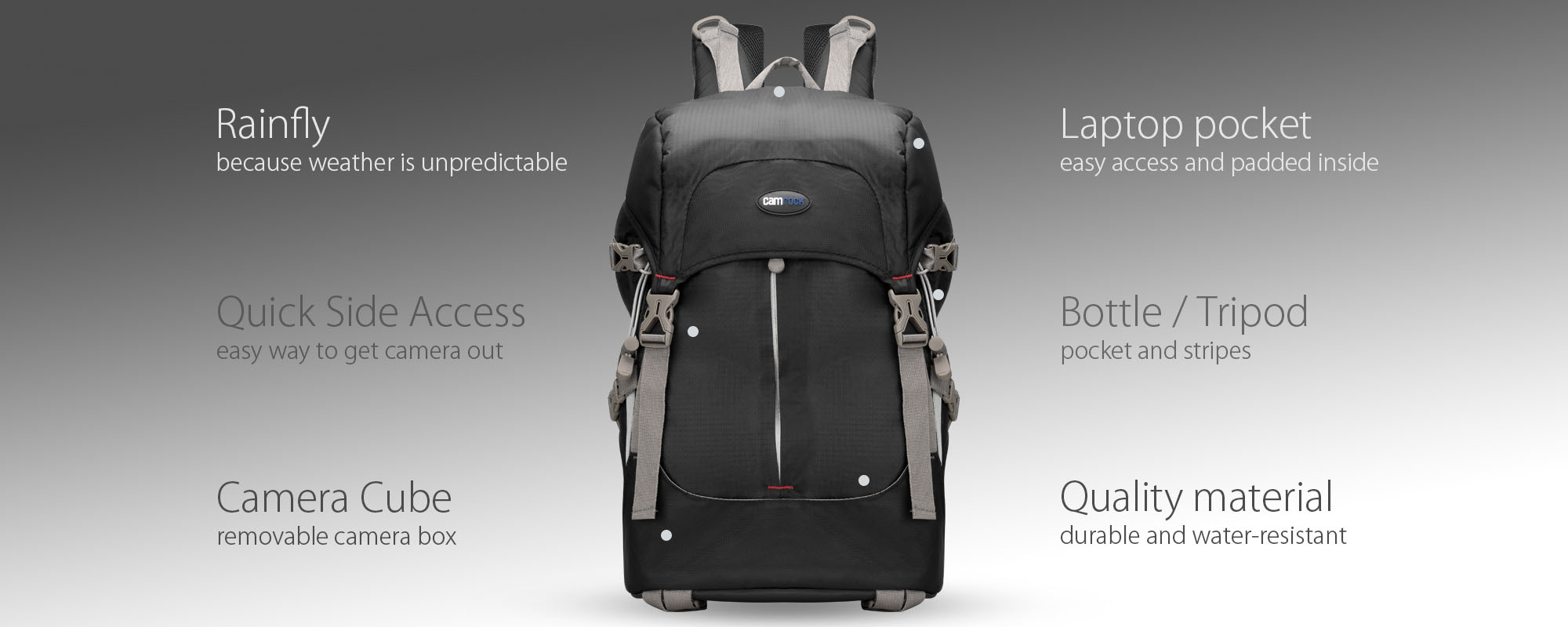 Main features of the Camrock Pro Travel Mate 300 L backpack
Removable photo insert with quick side access
Carrimata, sleeping bag, tripod or trekking poles can be attached to the backpack
large (14 liter) upper compartment for clothes and other personal belongings
huge number of additional pockets for small accessories, phone, cables, charger
top pocket can hold a headset or water bottle
on the back there is a special pocket for a 14″ laptop
Waist belt and chest strap provide comfort and reduce strain on the back
harness and back made of soft, breathable sponge
durable 210D Nylon with PU coating, rain cover included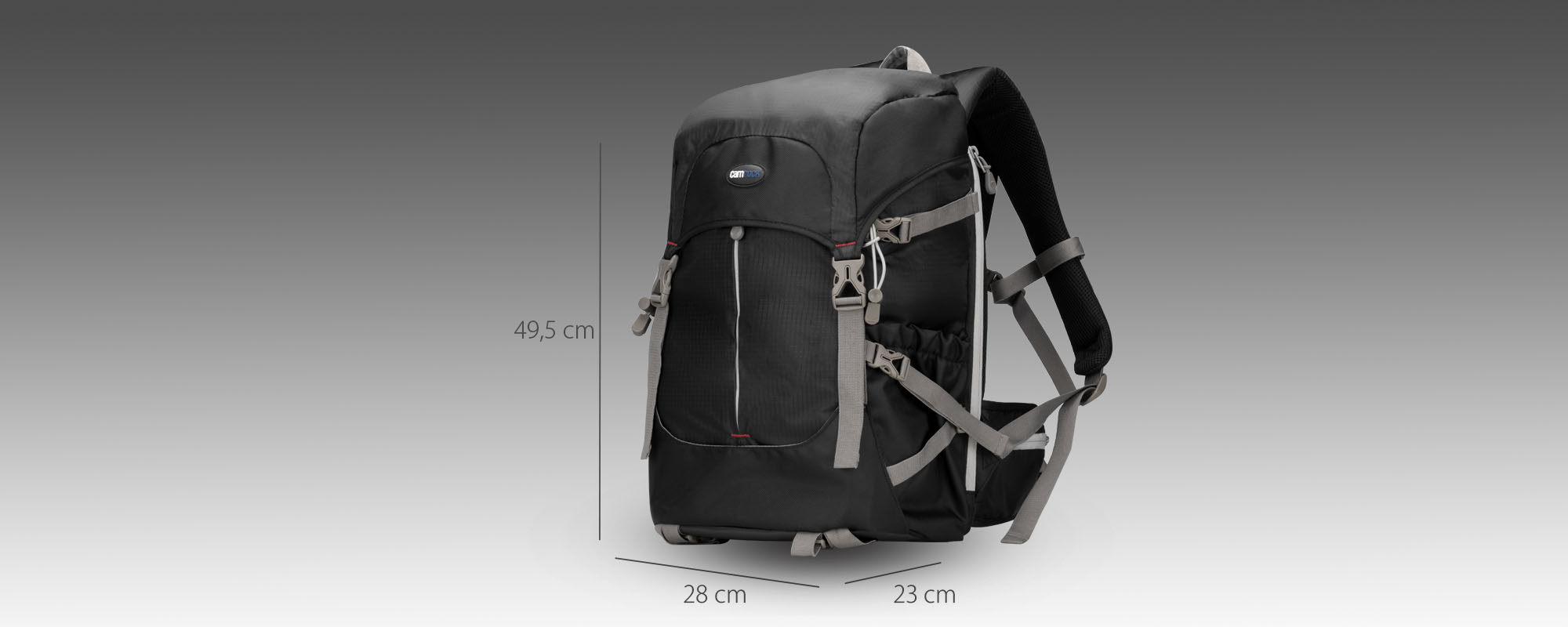 Back relief
The ergonomic harness system is designed to provide the highest level of comfort, with a hip belt and chest strap that distribute the load evenly, providing relief to the shoulders and back. The inside of the backpack and harness are covered with a soft, breathable sponge that provides adequate air circulation.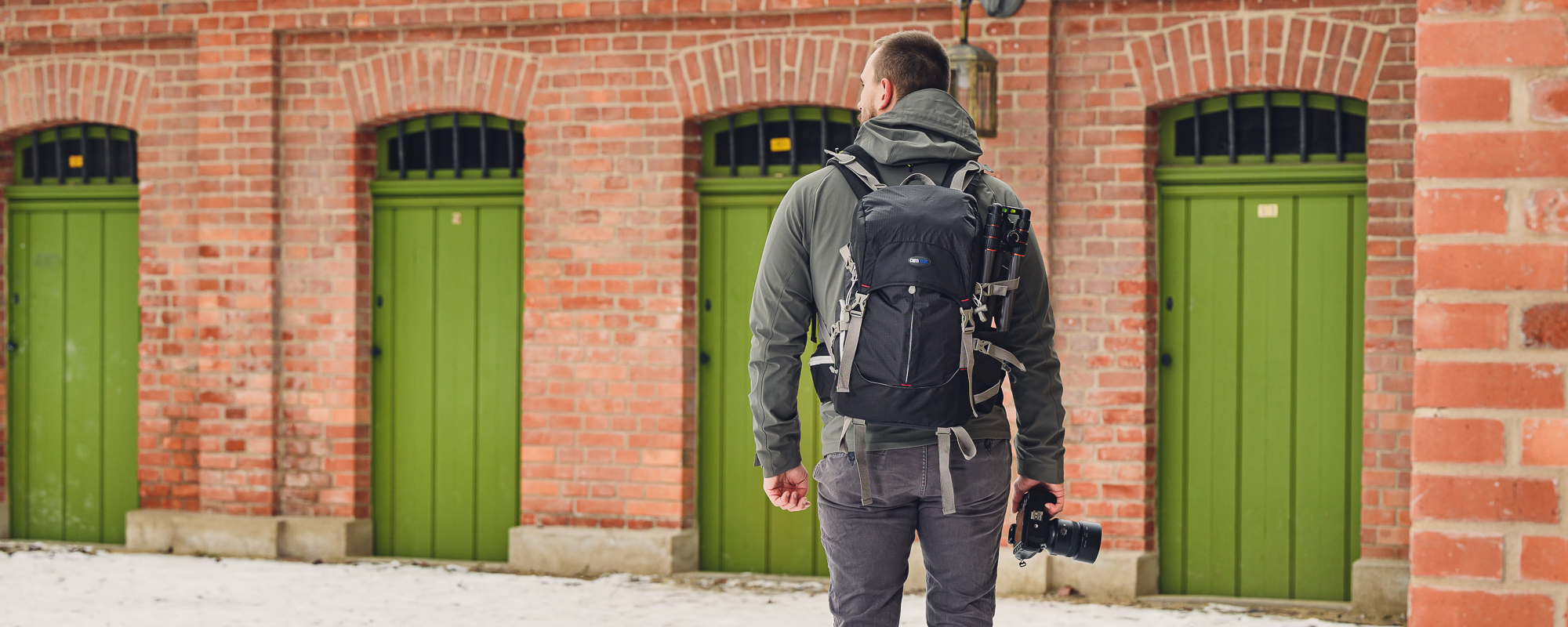 Photographic contribution
The lower part of the Camrock Pro Travel Mate 300 L backpack is occupied by a special photographic insert. Its thick walls effectively protect the equipment carried inside. The insert can accommodate a DSLR with telephoto lens, an additional lens and a flash. A side pocket provides quick access to the insert and its contents.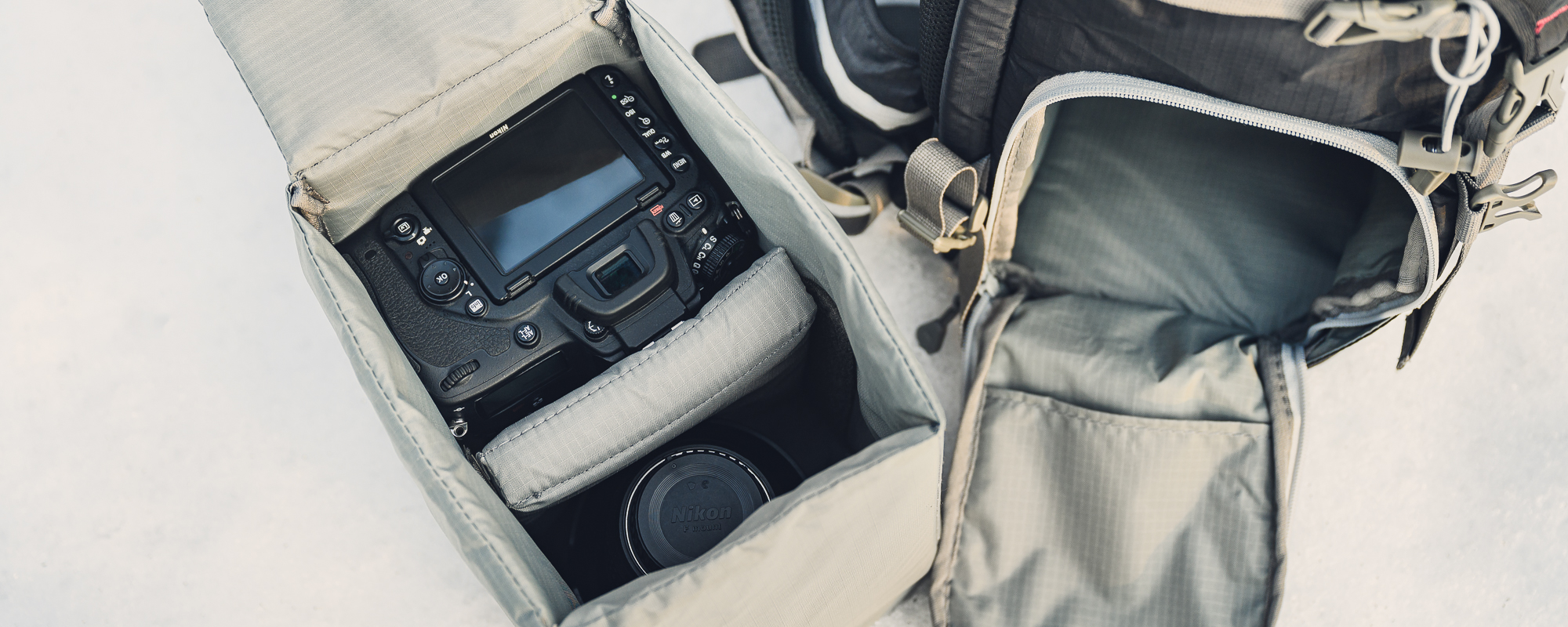 Roomy interior
The 14L top section of the backpack is designed for personal items, clothing, food and other necessities for long mountain treks. The aforementioned photo insert can be removed and the space expanded.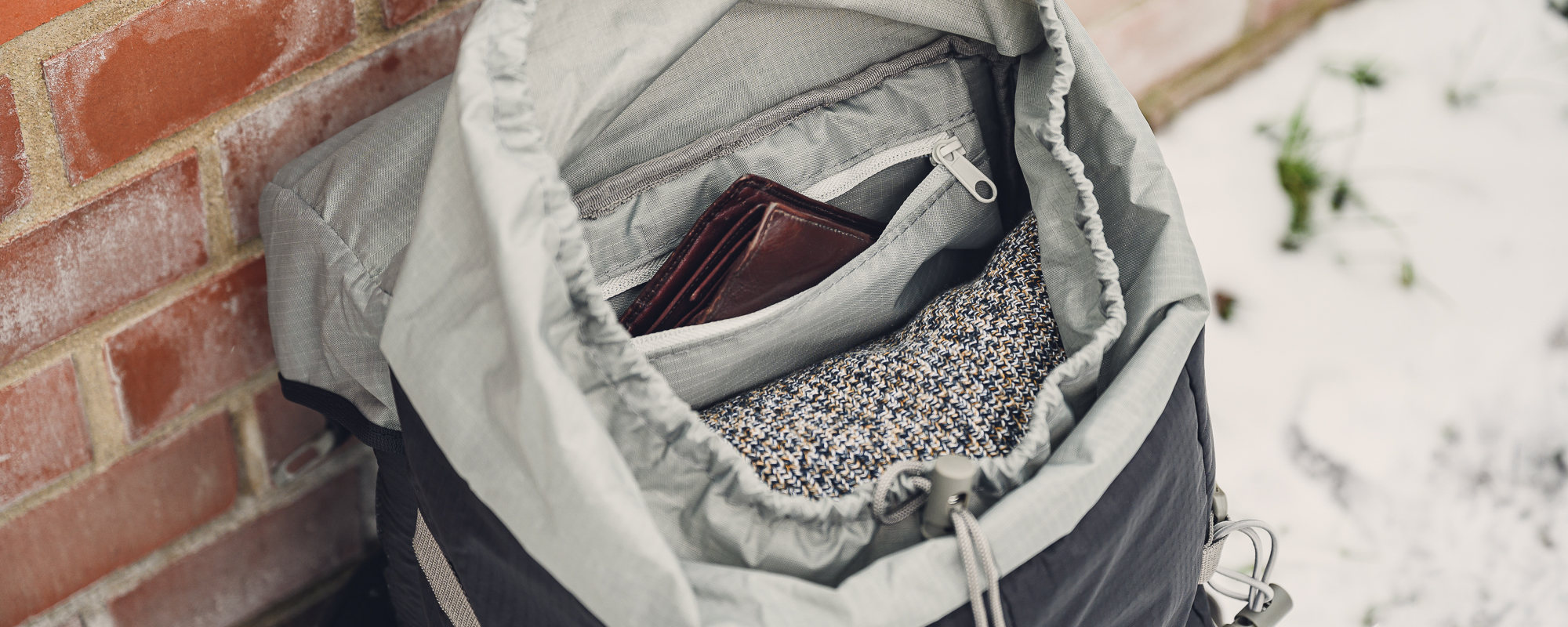 Pocket for laptop and headset
On the back there is a compartment that can accommodate a laptop with a 14″ screen. Just above it you will find a small pocket where you can hide your phone or MP3 player, and the cable with headphones can be pulled through a small hole.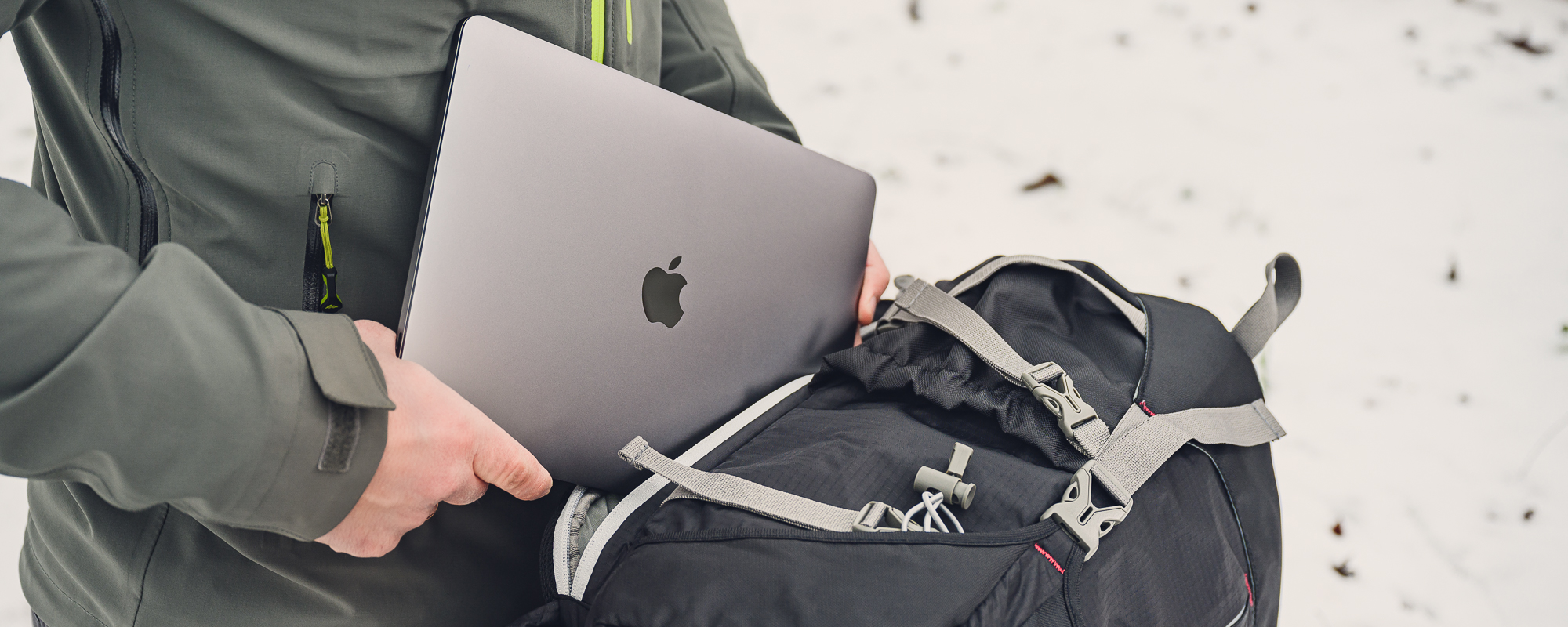 A sleeping bag, a pad, a tripod ...
The Camrock Pro Travel Mate 300 L has plenty of extra pockets, straps and webbing. The side, outside pocket can hold a large water bottle, camera tripod or trekking poles, the bottom pocket has straps to hold a sleeping bag and the top pocket can hold a sleeping pad.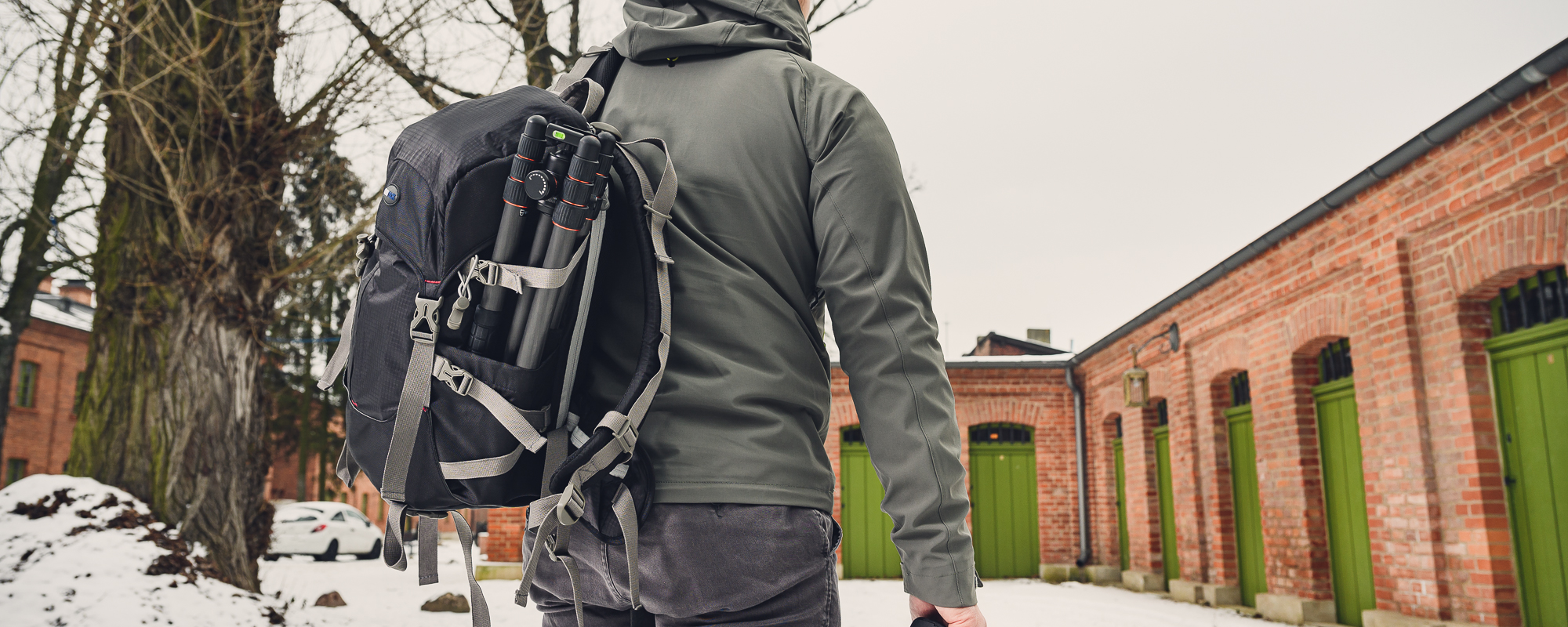 Durable material
The backpack is made of durable, abrasion and dirt resistant material (Ripstop Nylon 210D with PU coating).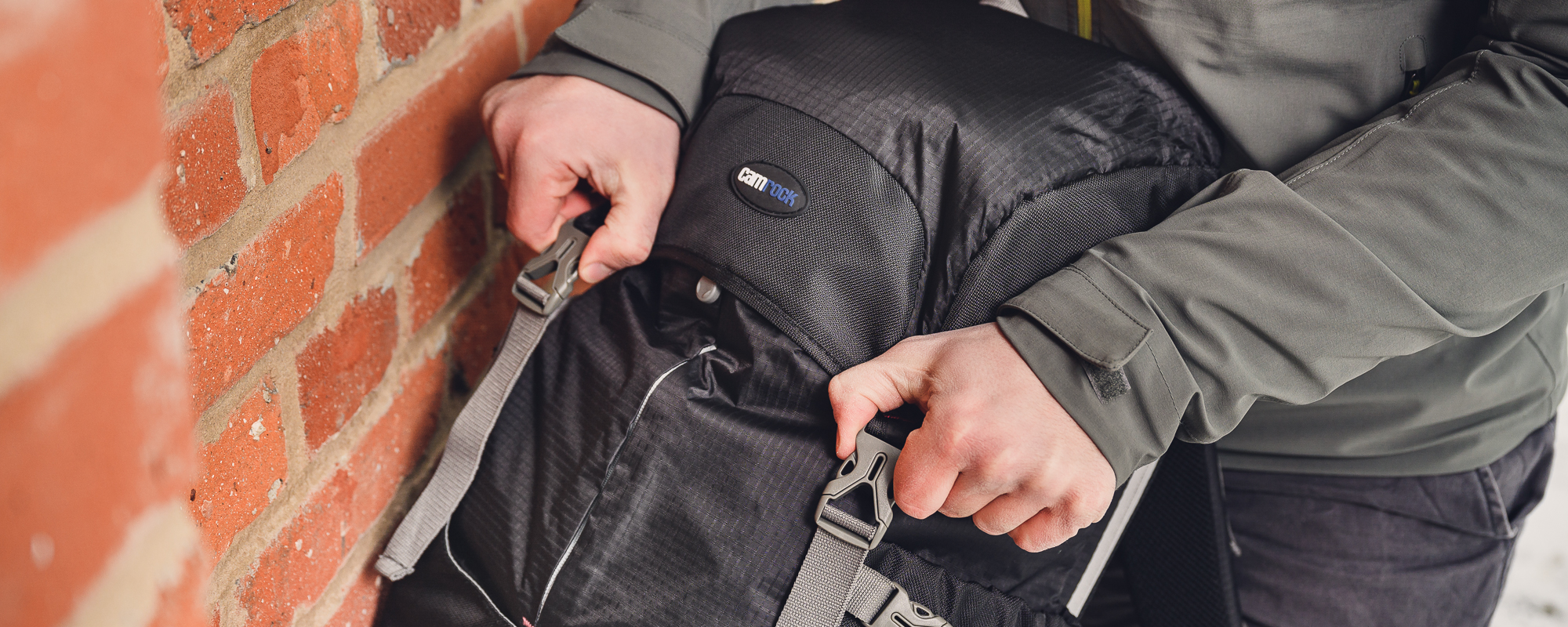 Rain cover
For added protection, a rain cover will protect your gear from rain, snow, dust and desert sand.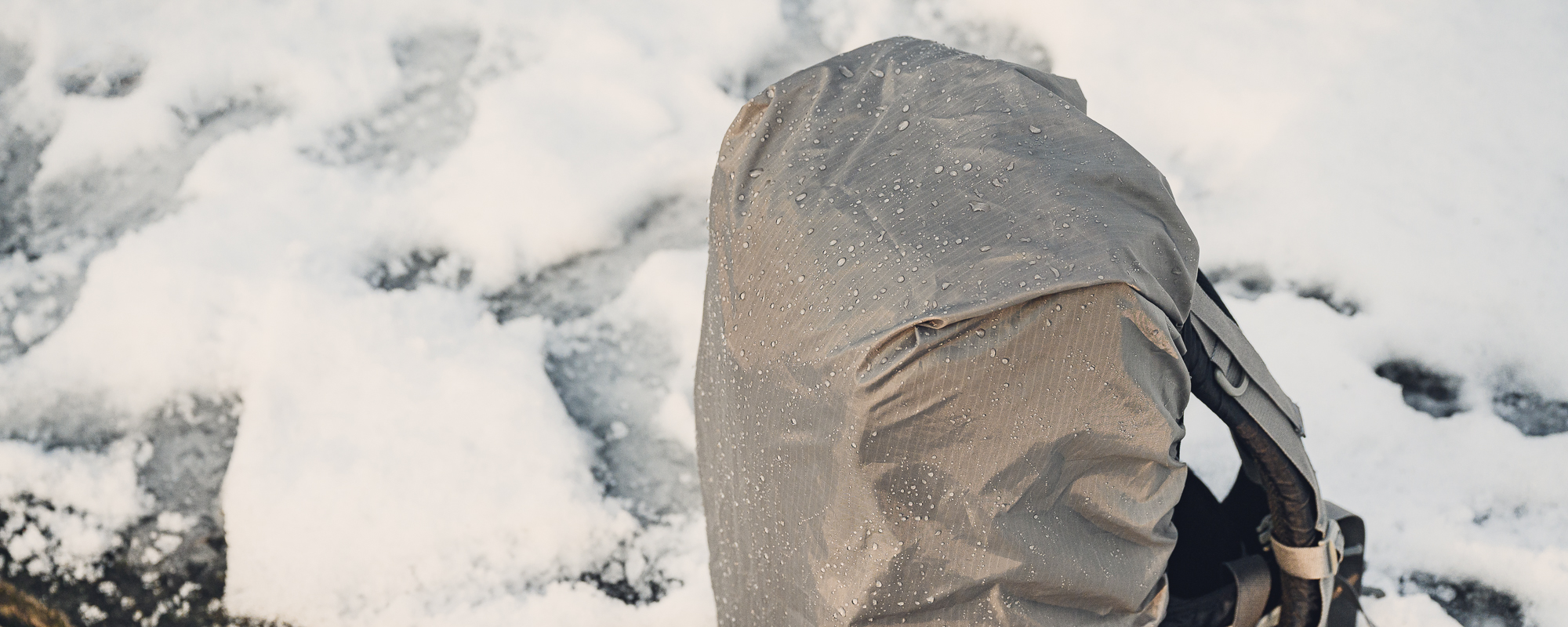 Specification
model: Camrock Pro Travel Mate 300 L
color: black
material of construction: Ripstop Nylon 210 D (with polyurethane coating)
external dimensions (W x H x D): 28 x 49.5 x 23 cm
internal dimensions (W x H x D): 27 x 45 x 15.5 cm
dimensions of the photographic insert (W x H x D): 24 x 20 x 15 cm
laptop pocket: 14″
weight: 1360 g
Contents of the kit
Camrock Pro Travel Mate 300 L photo backpack - black
rain cover for the backpack